Concise but Not Simple, Casual but Elegant
pub:Zhejiang Library
time:2019/08/03

count:3
At 14:30 on August 3, 2019, in the exhibition hall on the 1st floor of Zhejiang Library, Mr. Ye Yusun from Tongxiang, Feng Zikai's hometown, gave a themed lecture on "Zikai's Comics and New Paintings of Ancient Poems" to a large audience. As an adviser of Tongxiang Feng Zikai Research Society and a contract research fellow of the Master Hongyi and Feng Zikai Research Institute of Hangzhou Normal University, Mr. Ye has great attainments in studying Feng Zikai's comics and life.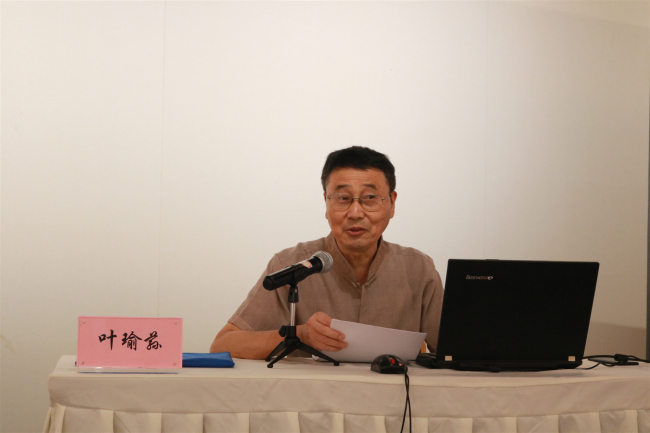 The lecture focused on Feng Zikai's life devoted to comics, including the birth of Zikai's comics, "morality" and "talent" in Zikai's comics, classification of Zikai's comics and appreciation of new paintings of ancient poems.
Mr. Ye gave a lively representation of why Mr. Feng began to create comics, who he learned from, and the connotations, features, classification and innovation of his comics, showing a vivid image of him and his comics that are positive, fresh and unique.
He stressed the concept of "new paintings of ancient poems" in Zikai's comics. Poems express something concrete in abstract words, while paintings depict something abstract with concrete scenes. Mr. Feng managed to write with shapes and colors in place of words, which endowed his paintings with creativity and a feel of Zen.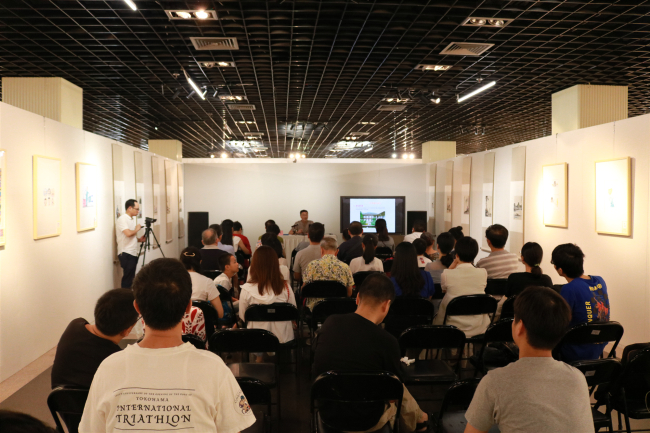 Through Mr. Ye's interpretation, Zikai's comics immediately became rich in content, enabling us to see the deep connotations underlying the concise paintings.