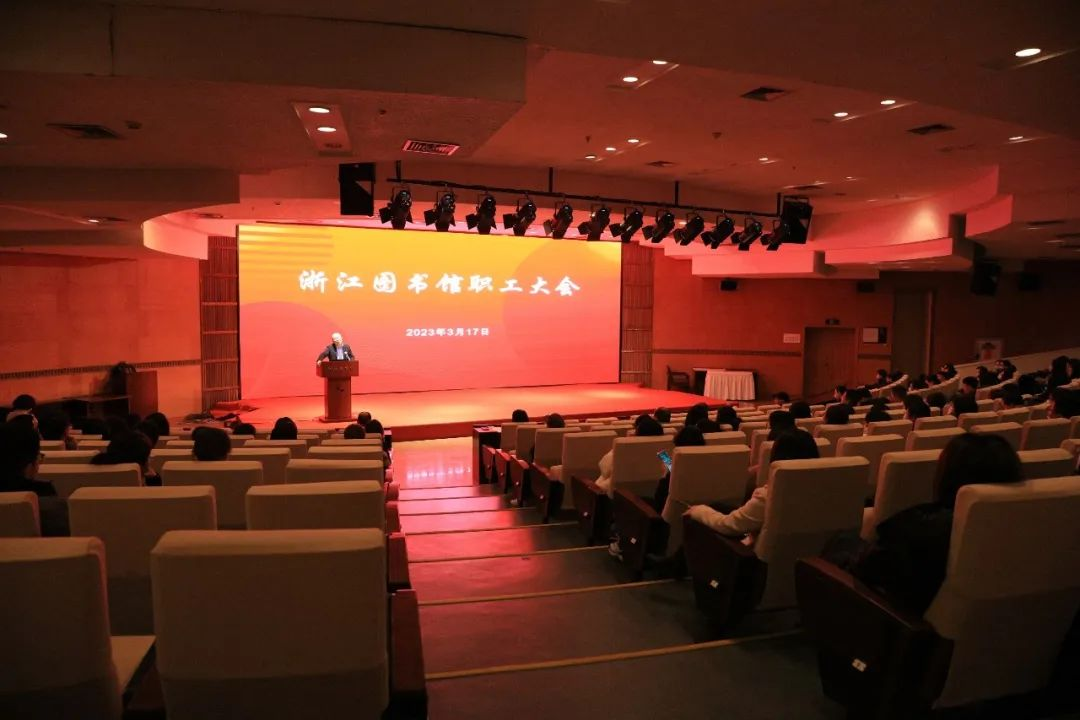 On March 17, 2023, Zhejiang Library held a plenary session in the Lecture Room to schedule the work of 2023. Hu Hairong, Deputy Director (Presided over the work) of Zhejiang Library, gave a report to mobilize all library members to make great efforts in the relocation to Zhijiang new library building. Deputy Secretary of CPC Committee of Zhejiang Libray, Xu Jie, Deputy Director, Li Jianying, Zhu Yechen and all the staff attended the meeting.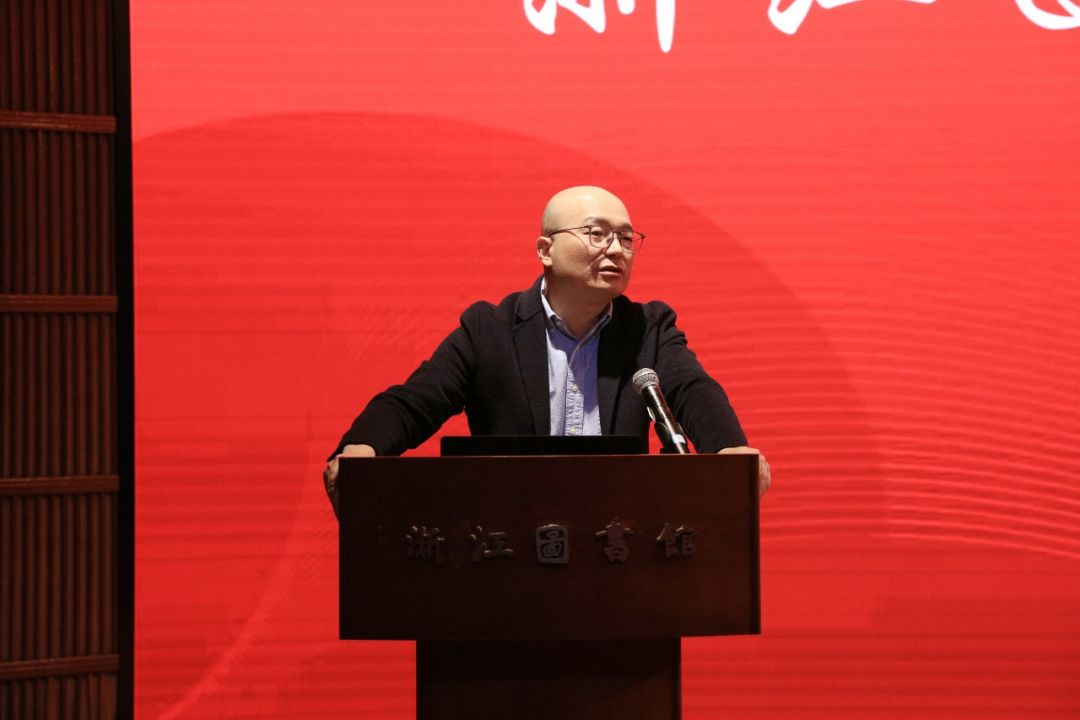 Director Hu pointed out that the relocation work which needs the efforts from all library staff, is a new starting point in the history of Zhejiang Library. It is also an important support for the whole layout of the library and a major component of building an important cultural landmark in the province. All working groups in the library should arrange their work according to the trial operation time at the end of June and accelerate the preparation work from all aspects.
In the period of preparation and relocation, the library should focus on the following five aspects:
First, it is essential to unify thinking and enhance our understanding of relocation work. All the members of the library should fully understand the importance of this mission and see it as a primary work. We must have a sense of urgency and responsibility to overcome all the difficulties during the relocation.
Second, it is necessary to stick together and implement resolutely. All working groups should perform their duties while all the members in the groups should follow the command and the arranged schedule.
Third, it is crucial to highlight the key points and pay attention to the work we are doing now. Putting the relocation work in the first place, we also need to properly arrange the key tasks such as "National Reading Month" on April 23.
Forth, planning is critical for ensuring safety and efficiency. Detailed plans should be decided in advance to divide labor and encourage cooperation. In that case, we can complete our work efficiently.
Fifth, self-reflection is vital. All staff must be honest and self-disciplined, and always keep in mind the bottom line of staying clean and incorrupt.