As the Mid-Autumn Festival is approaching, on the morning of September 18th, 2021, the librarians of Literature Circulation Department of Zhejiang Library delivered a lecture on the theme of "Easy Credit Reading" on the project site of Zhejiang Provincial Yijian Construction Group Co., Ltd. in order to present a festive cultural gift to migrant workers on the construction site.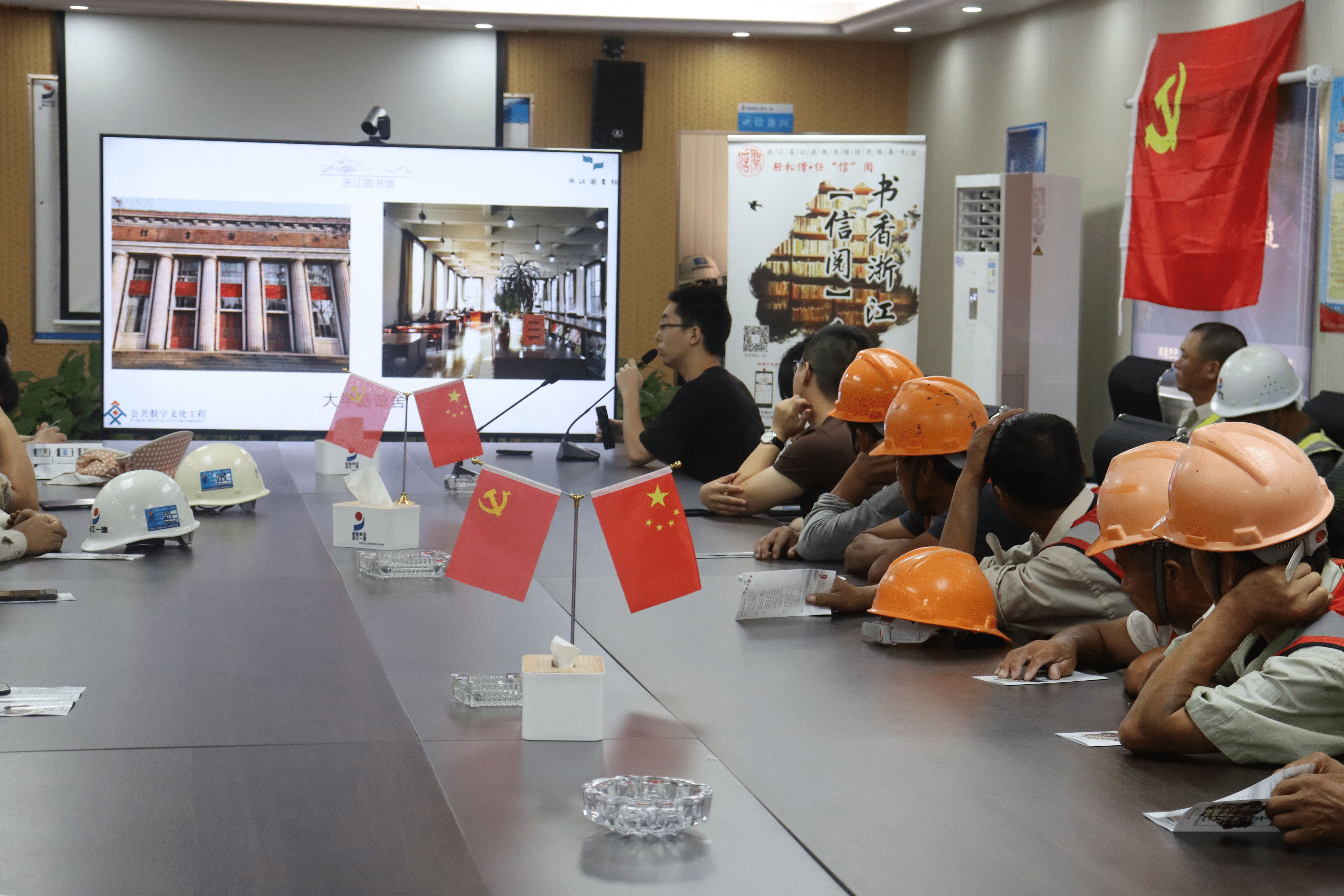 During the communication with the workers, the librarians learned that there are few workers taking the initiative to use the library, and that some of them can't even distinguish the difference between the library and the Xinhua Bookstore. To this end, the lecture specially planned four parts: library introduction, credit reading, digital resources, and library on mobile phones, and gave a more comprehensive introduction to modern library services that are free, equalized, and borderless, which was warmly welcomed by nearly 40 workers at the scene.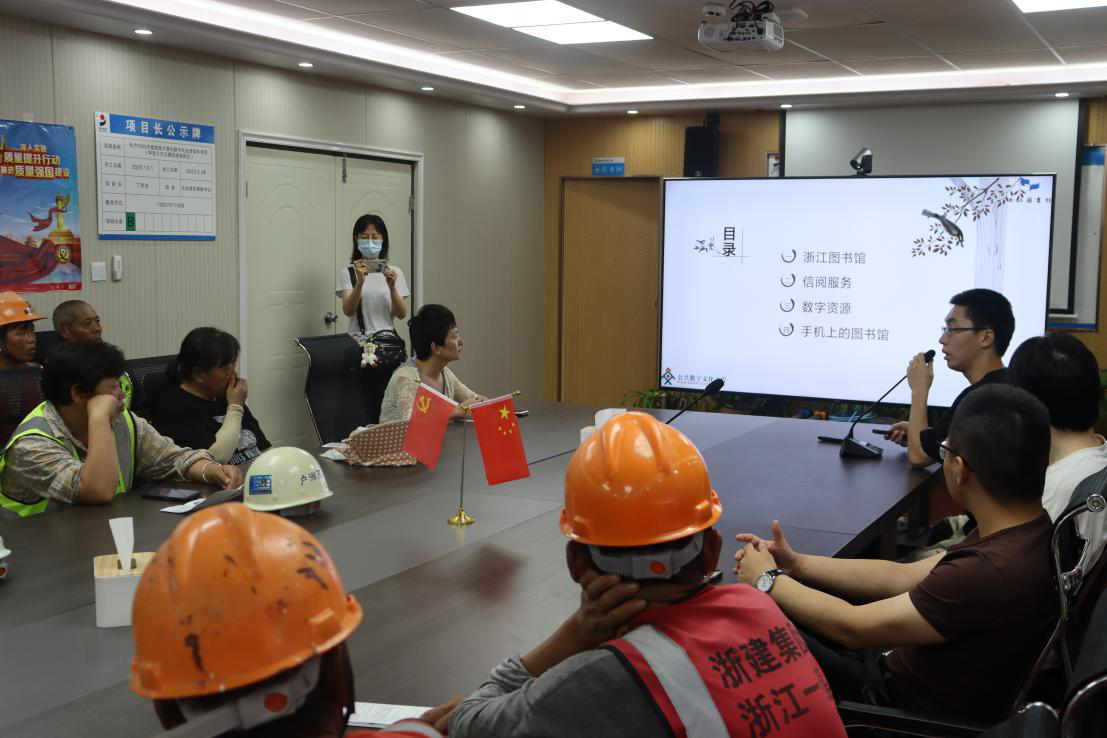 After the lecture, the workers gathered around the librarians to inquire about library borrowing, information search and other related issues, and experienced using mobile phones to complete user registration and book borrowing on the Credit Reading platform.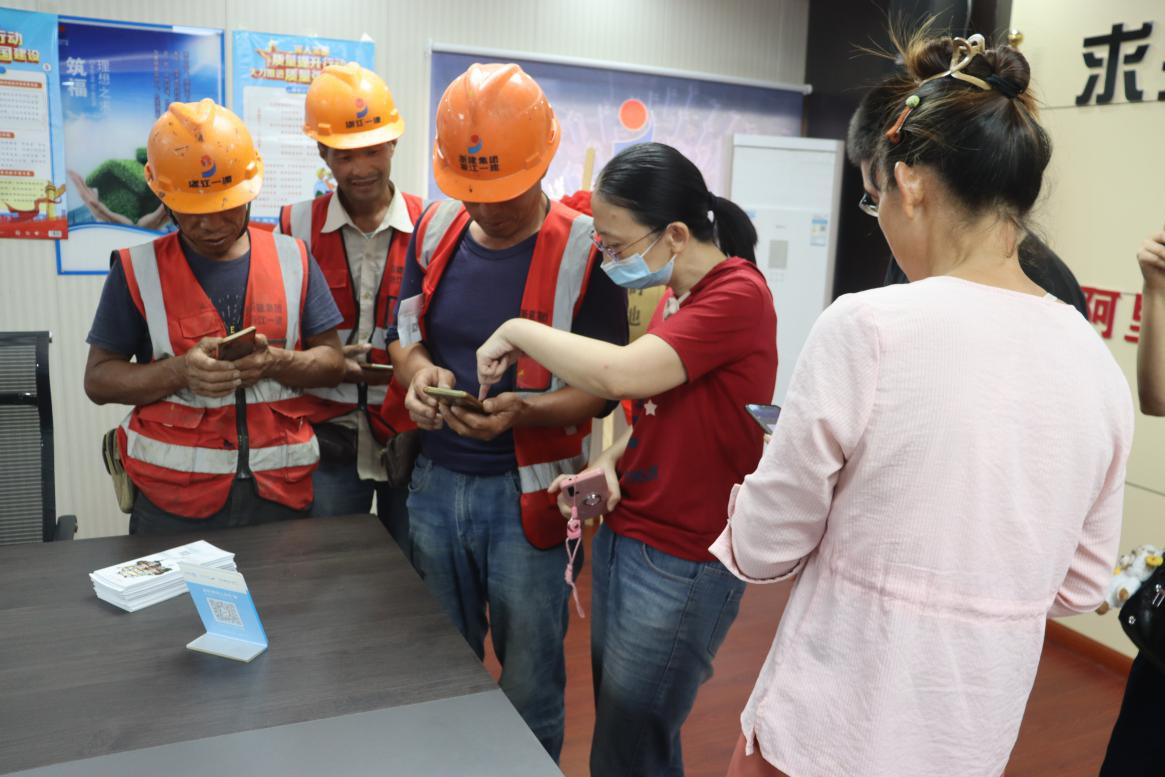 Zhejiang Library has always attached great importance to the services of migrant workers, and has often enriched their amateur cultural life in the form of document donations and special recommendations. With the Mid-Autumn Festival, Zhejiang Library sent reading gifts and festive blessings to the construction workers who were far from their families and stuck to their jobs, thanking them for their contributions to urban construction.