The 6th "Zhejiangese Thoughts to Share" Academic Conference Was Officially Held in Yuhuan
August 24, 2022, the 6th "Zhejiangese Thoughts to Share" academic conference sponsored by Zhejiang Province Society for Library Science and Yuhuan Municipal Bureau of Culture, Radio, Television, Tourism and Sports , was held by Yuhuan Library in Yuhuan, Zhejiang. Themed as "smart library construction and high-quality development of library service", the conference provided four speeches and an opportunity for interactive communication. More than 40 scholars from public or academic libraries attended the conference.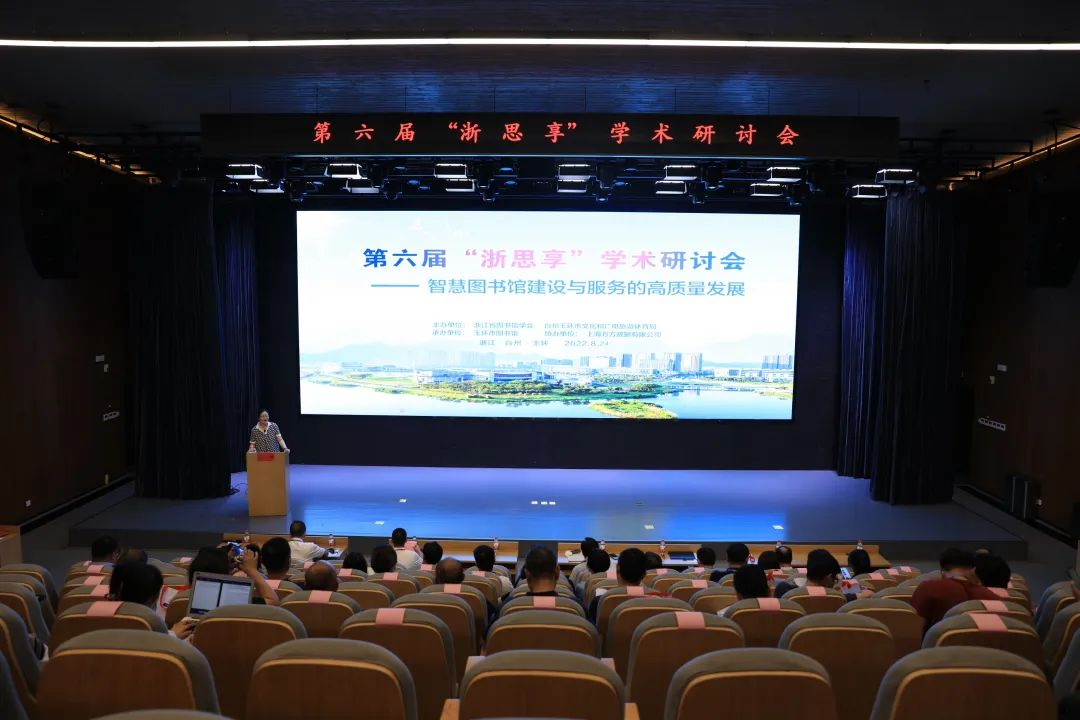 Jie Dongzheng, associate researcher of Zhejiang Urban Governance Research Center and secretary general of Hangzhou Urban Studies Research Association, gave a report entitled "Digital Reform and High-quality Urban Development". Based on three aspects: high-quality development of the city, digital reform, and digital reform that drives the high-quality development of the city, he proposed the idea that the development of smart cities should focus on the urban economy, the combination of "industrial intelligence" and "smart industrialization", and the combination of urban intelligence and economy. He also proposed that the construction of smart libraries should pay more attention to people's behaviors and the integration of multiple cross-scenes.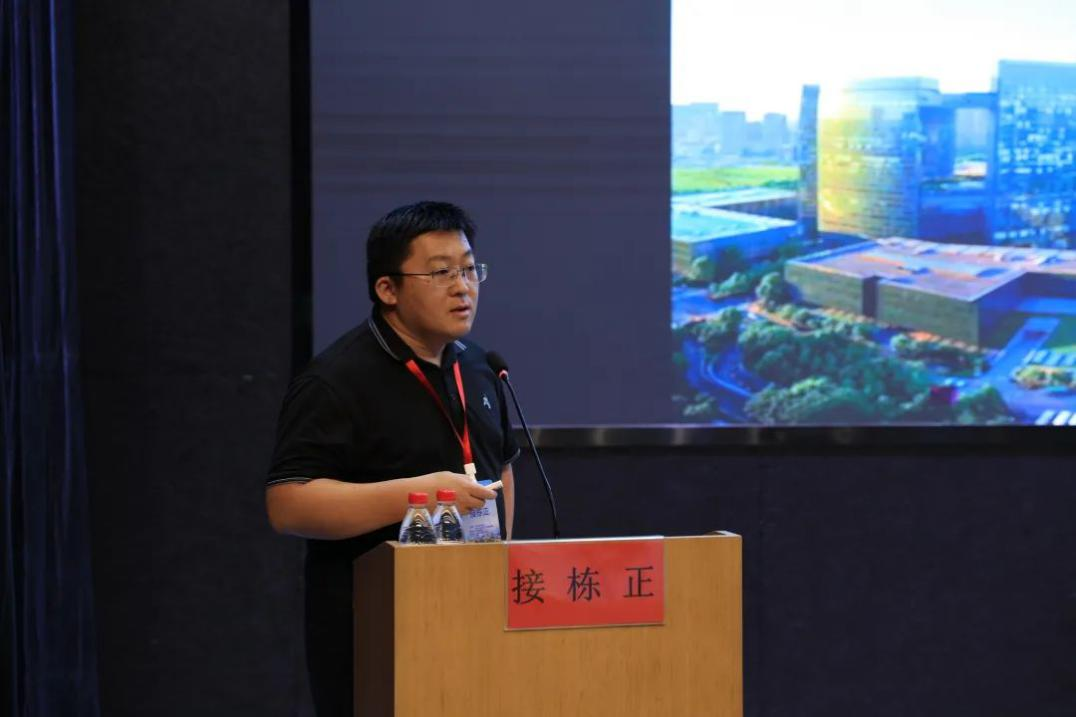 Chu Shuqing, President of Zhejiang Province Society for Library Science and Director of Zhejiang Library, interpreted IFLA Trend Report 2021 Update on his speech titled "New Horizons, New Literacy - Smart Libraries and Smart Librarians". He pointed out that physical libraries and virtual libraries would jointly constitute smart libraries in the coming period of time with their coexisting, continued transforming and development and complement each other. Smart libraries cannot be independent from the social system. They must be integrated into the smart city ecosystem and synchronized with the construction and development of smart cities. He believes that librarians who can follow the trend of future development are those with diverse qualities, public awareness, cultural sense, and modern consciousness.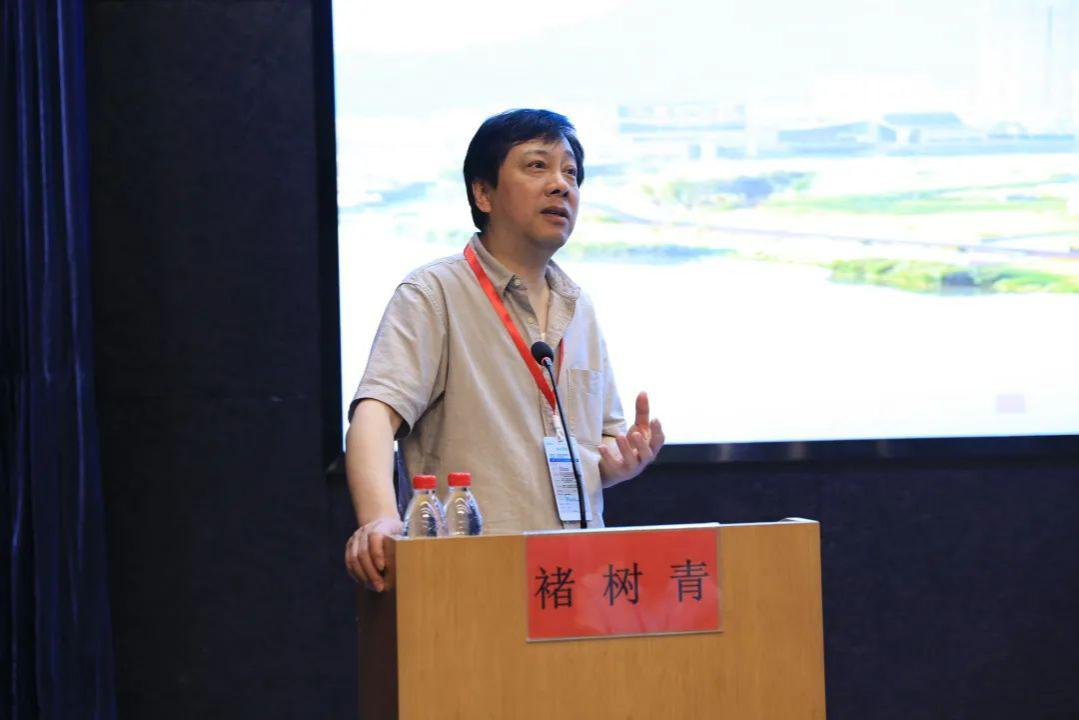 Qiao Xiaodong, executive deputy general manager of Beijing Wanfang Data Co., Ltd., gave a speech entitled "Thoughts on the Recent Hot Issues: Academic Resource Integration and Service Industry ". He analyzed the relevant paths of building a tripartite rationalization model of "author - academic journal editorial department - academic resource integration and service providers", and proposed that academic information services would face new industry changes. The construction of a public welfare academic information service system should be further enhanced, and the traditional "primary document" database resource provider should provide services more digital, instrumental and platform-based.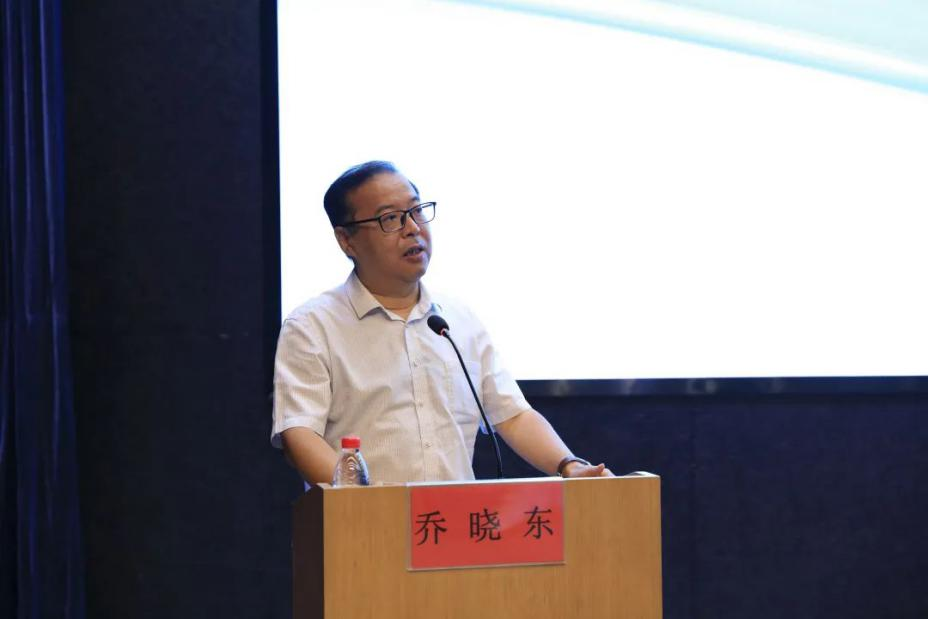 Zhao Shengqiang, Deputy General Manager of Alibaba Cloud Intelligent, Zhejiang Branch, shared the applications and solutions provided by "Alibaba Cloud" in different industries in his speech "When Culture Meets the Internet". He believed that the idea of digital and smart library construction took readers as the center, used data and intelligence as the methods to excavate knowledge and created all-channel applications. In this way, an integrated sharing service platform for book resources was constructed.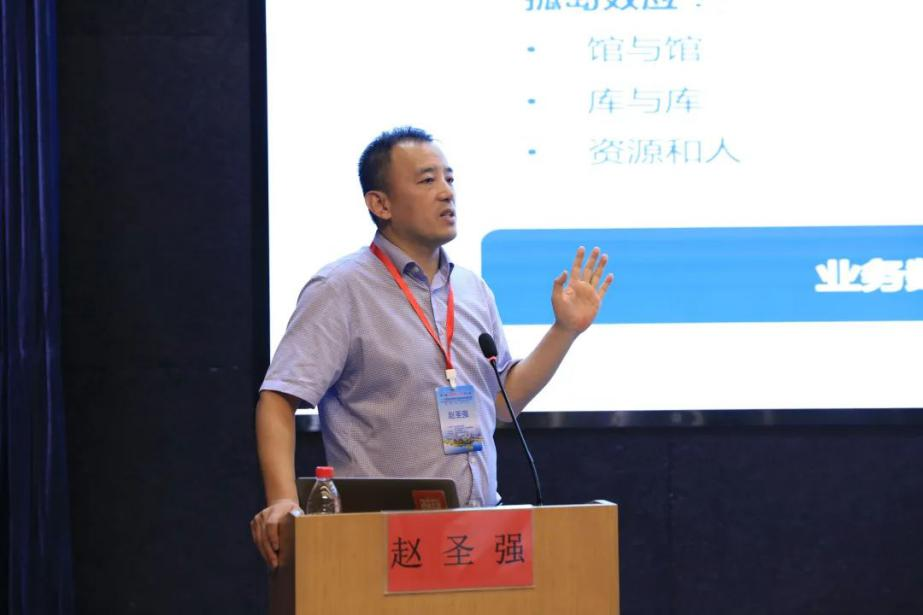 After the speeches, the other participants of the conference shared the new ideas and explorations about promoting high-quality development in the current library field and the plans, practices, experiences and potential risks in the construction of smart libraries. This interactive exchange session enlightened innovative ideas for the intelligent construction and high-quality development of the smart library in the future.