Zhejiang Provincial Development and Reform Commission, Zhejiang Big Data Development Administration and other 12 departments built jointly a digital application "Smart and Quick Handling of Basic Living Issues for Residents in Zhejiang Province". Through digital revolution, the government improves its efficiency by using big data, at the same time saves the time and resolves livelihood issues.
"One-Click Borrowing" is one of the practices in the list of ways to solving "basic issues" in digital society. All the provincial and municipal public libraries settle in this App gradually. In the near future, readers can easily enjoy the online services from all the public libraries in Zhejiang Province.
In order to realize "One-Click Borrowing", the credit system established by local governments is combined with big data, internet of things, cloud computing and other technologies. The joint libraries, readers, booksellers, logistic companies and other roles deeply participate in the services of decision-making, procurement, delivery and implementation. In order to achieve the goal of pinpointing requirements from readers and simplifying the lending progress, information technology is used to establish a digital, high-speed, intelligent and standardized service management process. The digitization of library resources, one-click borrowing and remote delivery of materials in local public libraries are achieved thanks to the institutional innovation, business process rebuilding and data sharing.
Steps to One-Click Borrowing
1. Download and install "Zheliban" App and search "Zhejiang Library"(take Zhejiang Library as an example);
2. Click "Bind reader's account"(Registered users would bind reader's account automatically after log-in the App);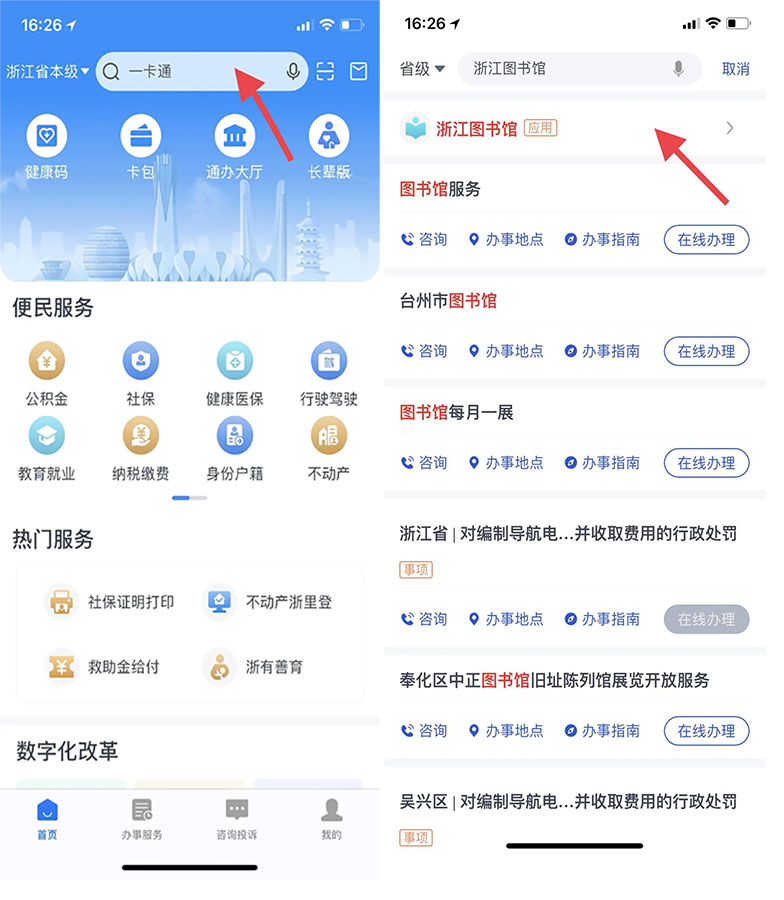 3. Click "Renewal" to renew books online;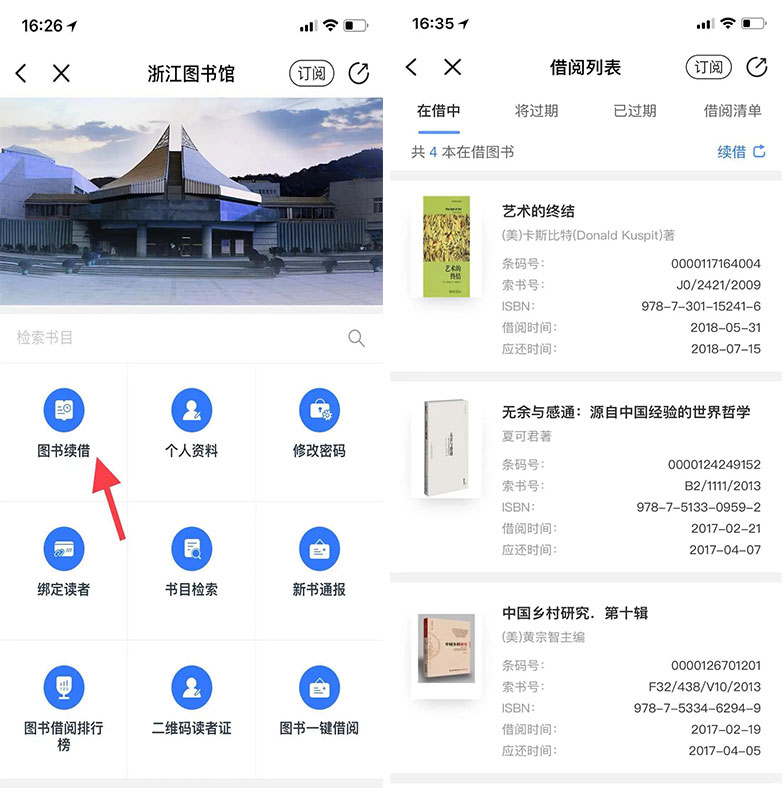 4. Click "One-Click Borrowing" to visit the "Credit Reading Service" platform of Zhejiang Library where readers can read e-books freely online and borrow books according to personal credit index.