Liangzhu Civilization Series, Hangzhou: Zhejiang University Press, 2019
The Archaeological Ruins of Liangzhu City, discovered in 1936 with its center located in Pingyao Town, northwest of Yuhang District, Hangzhou City, Zhejiang Province, is a witness to the five thousand years of Chinese civilization. In 2019, the "Archaeological Ruins of Liangzhu City" was successfully included in The World Heritage List and became China's 55th World Heritage Site.
Liangzhu Civilization Series is the latest research result of the project "Application and Transformation of Research Achievements on the Protection of Archaeological Ruins of Liangzhu City" by Zhejiang Provincial Cultural Heritage Administration. It is compiled by the young and middle-aged scholars of Zhejiang Provincial Cultural Relics Archaeological Research Institute. The series has 11 volumes and is positioned as popular science books for the general public, covering the ruins of Liangzhu City, archaeological history, jade and pottery at Liangzhu, Liangzhu civilization and world civilization. Integrating academic research, popularization of science, and propaganda in one, it is the crystallization of generations of archaeologists' comprehensive interpretation of Liangzhu civilization. The series are launched to better spread the Liangzhu civilization and to tell the story of Liangzhu.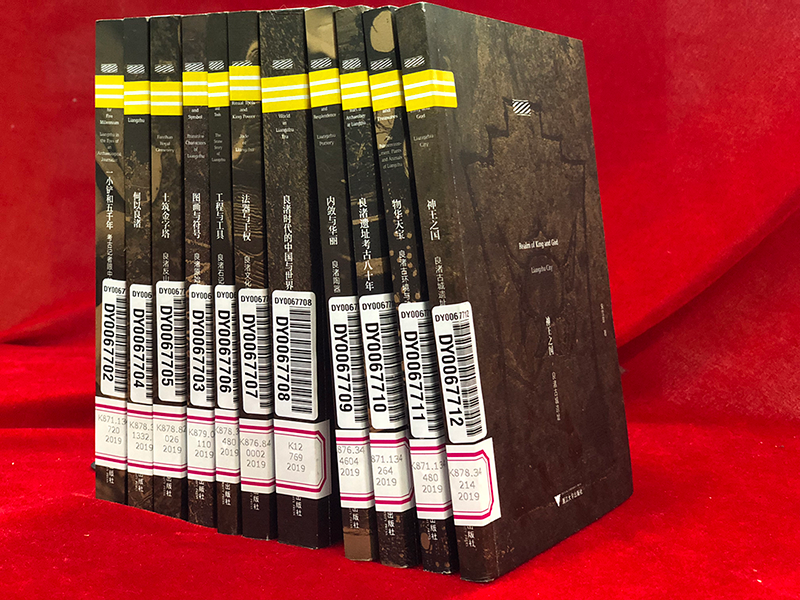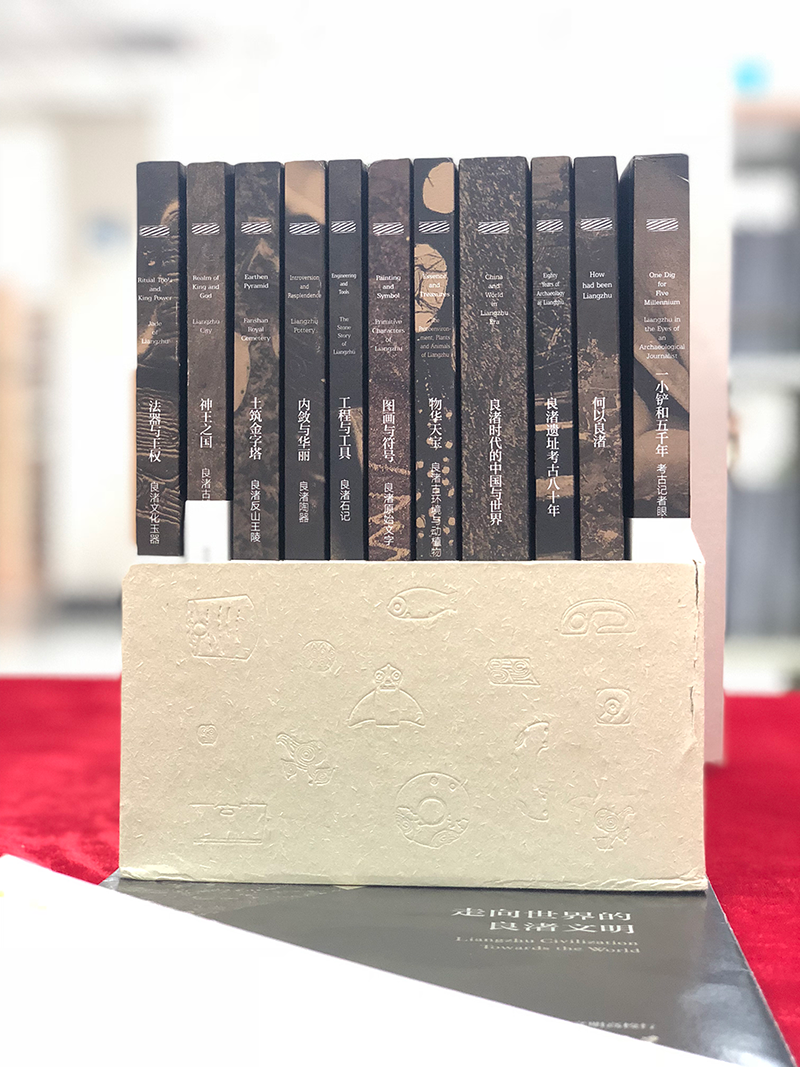 Realm of King and God: Liangzhu City, by Zhu Xuefei
Earthen Pyramid:Fanshan Royal Cemetery, by Fang Xiangming
Ritual Tools and King Power: Jade of Liangzhu, by Liu Bin
Introversion and Resplendence: Liangzhu Pottery, by Zhao Ye
Engineering and Tools: The Stone Story of Liangzhu, by Ji Xiang, Wang Ningyuan, Dong chuanwan, Luo Yida
Painting and Symbol: Primitive Characters of Liangzhu, by Xia Yong, Zhu Xuefei
Essence and Treasures: The Paleoenvironment, Plants and Animals of Liangzhu, by Ji Xiang, Song Shu, Wu Xin
China and World in Liangzhu Era, by Chen Minghui
Eighty Years of Archaeology at Liangzhu, by Zhu Yefei
How had been Liangzhu, by Wang Ningyuan
One Dig for Five Millennium: Liangzhu in the Eyes of an Archaeological Journalist, by Ma Li