Shaoxing is a prefecture-level city on the southern shore of Hangzhou Bay in eastern Zhejiang province. As a hotbed of Chinese cultural activity, Shaoxing produced many luminary poets and plays an important role as the head-stream in the establishment of the east Zhejiang Tang poetry road.
This activity themed as "Re-walk the Road of Tang Poetry" held in Shangyu District was divided into four parts to show the rich connotation and unique charm of Shangyu where is the birthplace of the Road of Tang Poetry in the east of Zhejiang through poem reading, dancing, instruments playing and other methods.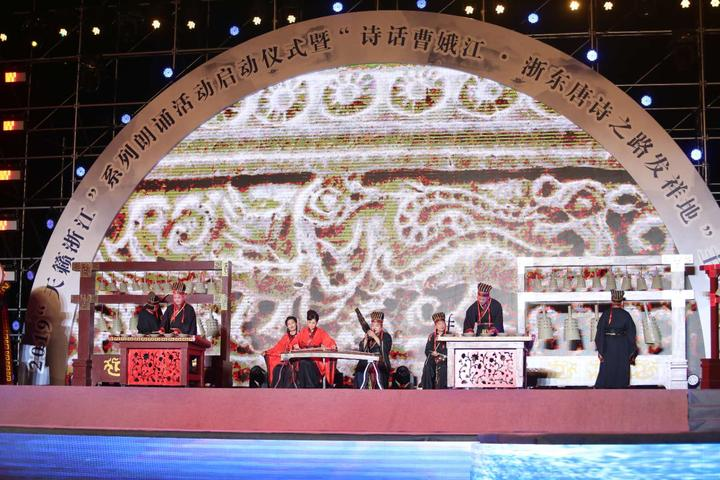 Traditional Instruments Playing
More than 2000 audiences offline and more than 1.15 million people online watched this program and 6 national media, 5 provincial media, 8 internet media and more than 20 local media outlets reported this activity.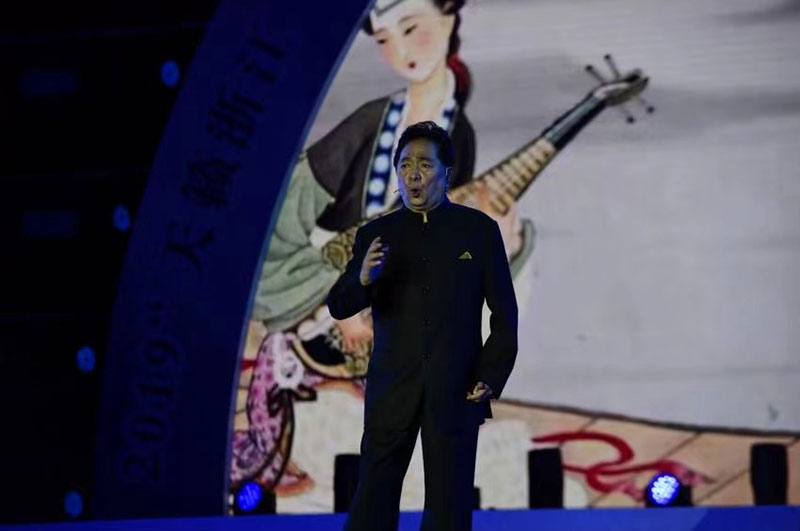 Tang Poetry Ballad of the Lute, by Qu Xianhe, Vice-President of China Theatre Association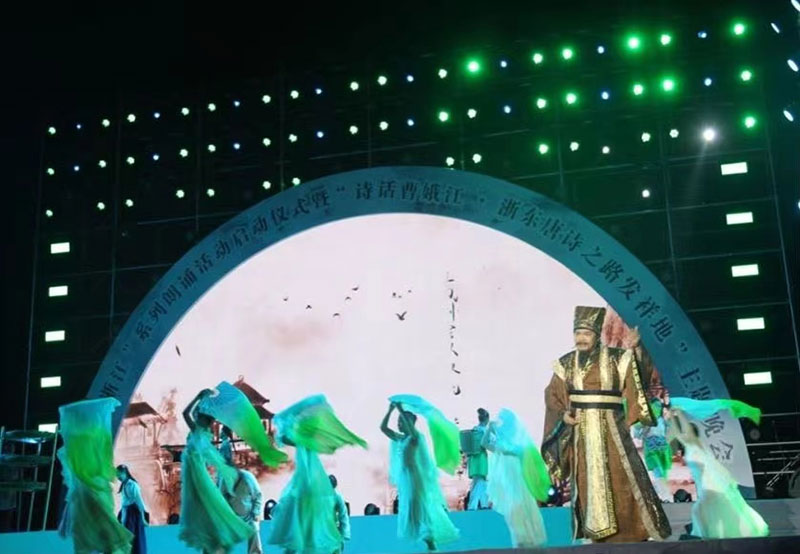 Vocal Performance: Life in Mountains