After two weeks' training, the Computerized Management Training for African Library Professionals successfully completed the scheduled course. On the afternoon of November 13, the closing ceremony of the training class was held at Zhejiang Library.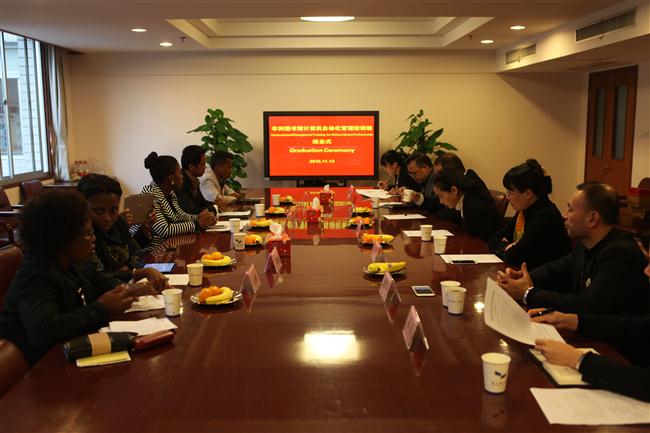 As the organizer, Zhejiang Library has made serious preparations for the training class and worked hard to do a good job. Xu Jie, deputy secretary of the party committee, gave the first class "Reader Services in the Library" for the training class, and Liu Xiaoqing, deputy director, gave the trainees "Application of Information Technology in the Library", in order to introduce the departments' business work and related knowledge to African colleagues. At the same time, they arranged a visit to the Jiaye Library to experience on the spot collection culture in Zhejiang and then to the new building of Shaoxing Library to learn their management experience. This training class allowed African colleagues to have a comprehensive understanding of library's business of Zhejiang Libraries and learn about the application of information technology in libraries. Communication among librarians from the four countries has been strengthened through these training classes and friendship has also been enhanced.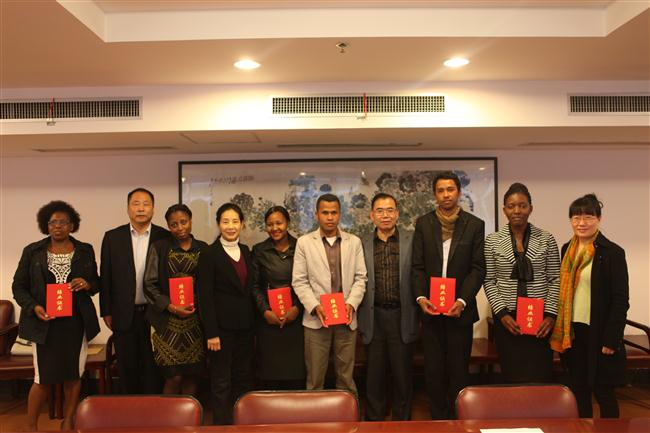 Li Sha, Deputy Inspector of Zhejiang Provincial Department of Culture, issued a certificate of completion to the trainees.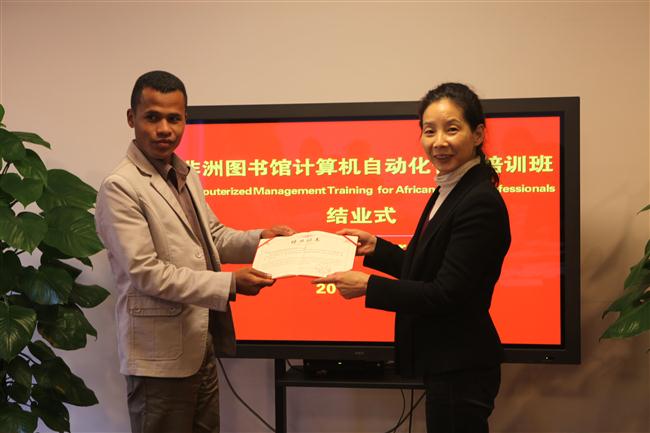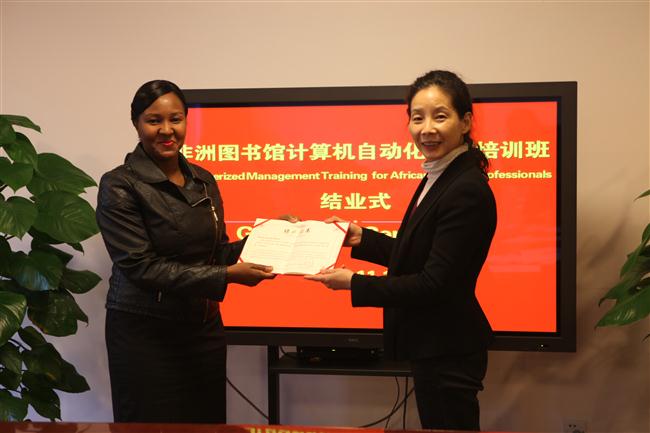 Xu Xiaojun presented the Selected Essences of Si Ku Quan Shu to the trainees, the most precious ancient book in Zhejiang Library.