In April 2011, Zhejiang Library lunched its microblogging service on Sina, which is our first close contact with new media and our first-time serving for readers as self media. 2014 marks the beginning of year of WeChat that. When everyone is updating moments ceaselessly, our WeChat service penetrates into smartphone addicts. Since July 2015, we're waiting for you when you open Alipay Wallet.
Zhejiang Library Microblogging: provides readers with information on activity announcement, book recommendation, introduction to Zhejiang Library, and notification, etc.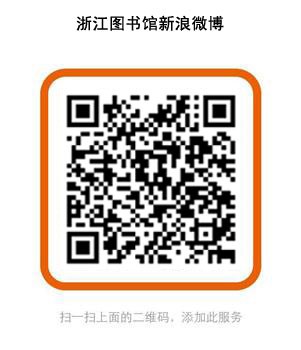 WeChat account of Zhejiang Library:
Our subscription account (zjlib1900) provides readers with information on activity announcement, activity report and notification and public services, including bibliographic retrieval, borrow information inquiry, book renewal, and recommendation of new book.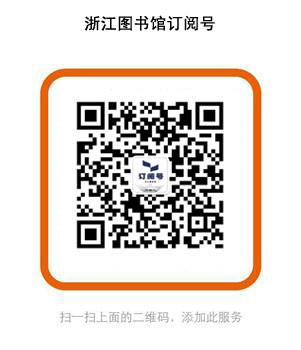 The subscription account(zhejianglib) provides readers with inquiries about booklist, borrow information, parking information, and service information, etc.; renewal, reservation, consultation and other services; return alert and reserved book alert; digital resource searching, reading and other services.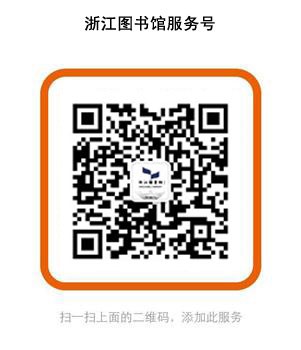 Zhejiang Library Alipay Service:
You can inquire information on books, lectures, exhibition, and performance, and process renewal and reservation procedures through "Library Service" in "City Service" of Alipay Wallet. Besides, our library will launch a series of services, including online card application, payment, book borrowing and return, event reservation, intelligent photo, and digital reading.